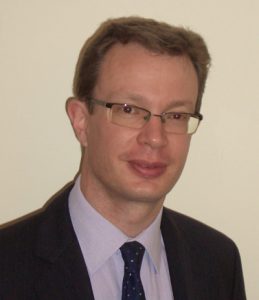 Having set up the foot and ankle unit at St George's, Mr Nielsen sees referrals from across the region. He also has an interest in complex trauma reconstruction and co-ordinates the service there.
Complementing his general orthopaedic training, Mr Nielsen received further sub speciality training in both foot + ankle surgery and complex trauma reconstruction. He looks after bunions and lesser toe problems, arthritis of the foot and ankle, morton's neuroma, heel pain and achilles tendon problems working closely with podiatrists and physios.
Mr Nielsen also runs the South London orthopaedic registrar training scheme. This helps to keep him up to date with all recent advances. He is a keen sportsman and understands the need for a timely return to function following either surgery or injury. He works closely with physios and podiatrists to ensure each patient receives the care they need.