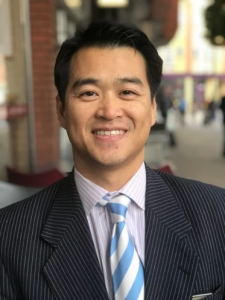 Darren Lui's expertise covers a wide range of procedures, from revision, anterior and complex spinal surgery, to failed back syndrome, scoliosis and kyphosis surgery. His specialisms also extend into the field of oncology, where he is involved in the treatment of primary spine tumours, metastases of the spine, and balloon and radiofrequency kyphoplasty.
After graduating from the Royal College of Surgeons in Ireland in 2001, Darren Lui went on to obtain a Master's degree in laboratory-based science. His course involved studying the role of insulin as an anti-inflammatory agent, and it's potential.
Darren Lui is Fellowship trained in deformity & complex spinal surgery and has worked as a Spinal Fellow in Hospitals in Hong Kong, Ireland and England. He moved into consultancy in 2016, working at the Royal Devon and Exeter Hospital, before leaving to join St George's University Hospitals NHS Foundation Trust in London.
Darren Lui has over 100 podium presentations and 25 peer-reviewed publications in his repertoire, and has supervised two Master degrees in Science. He has a keen interest in researching the fields of Trauma and Orthopaedics, as well as spinal surgery, and is involved in multicentre research, NIHR grant projects including WHIST, COPET, ApiFix EOS and MELODY.
Teaching is something that Darren Lui has always enjoyed and feels it is an integral part of medicine. He is always learning new things and believes that he learns most when he is teaching and sharing his knowledge with others.